VOYOU X SHOOT THE BANK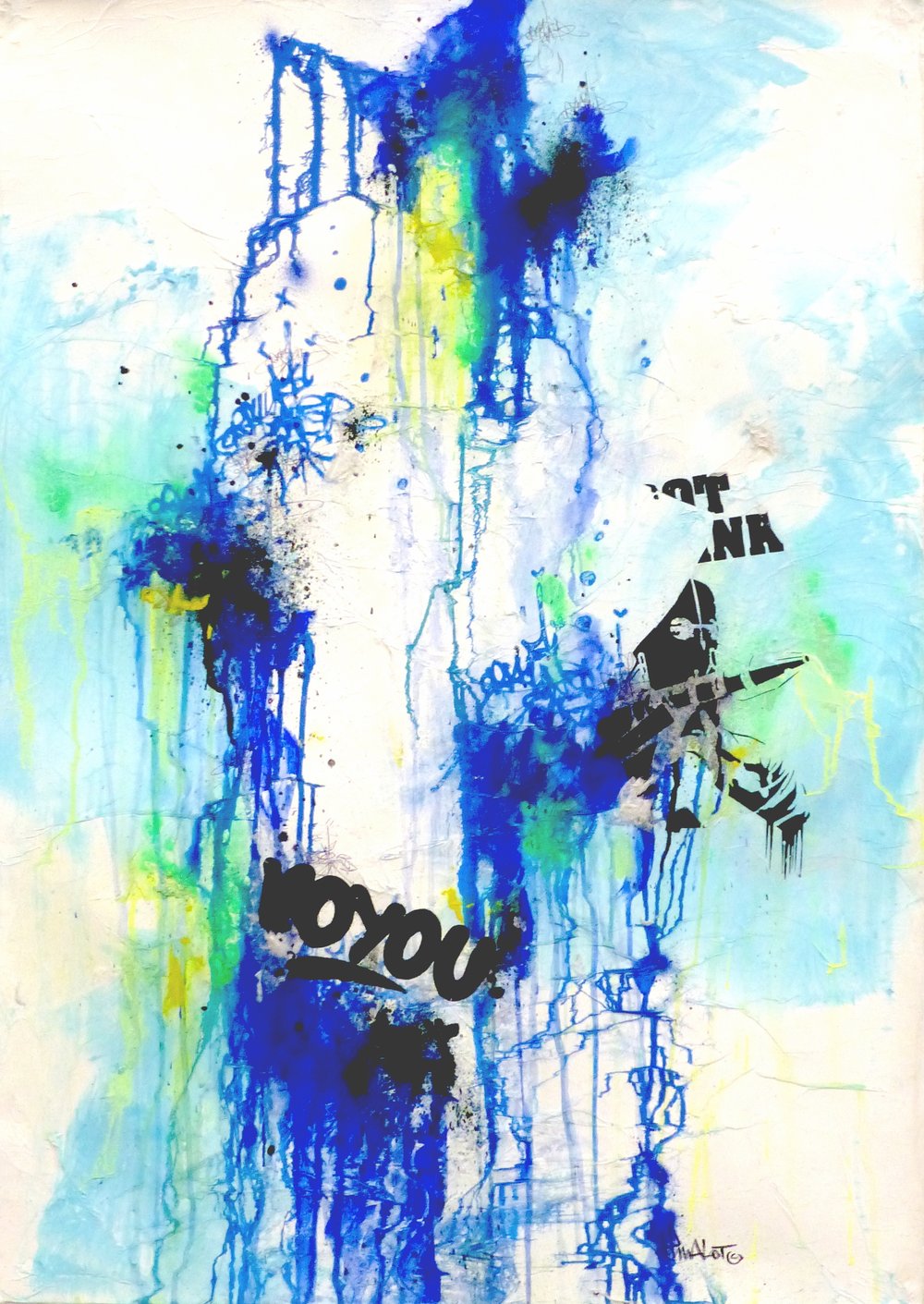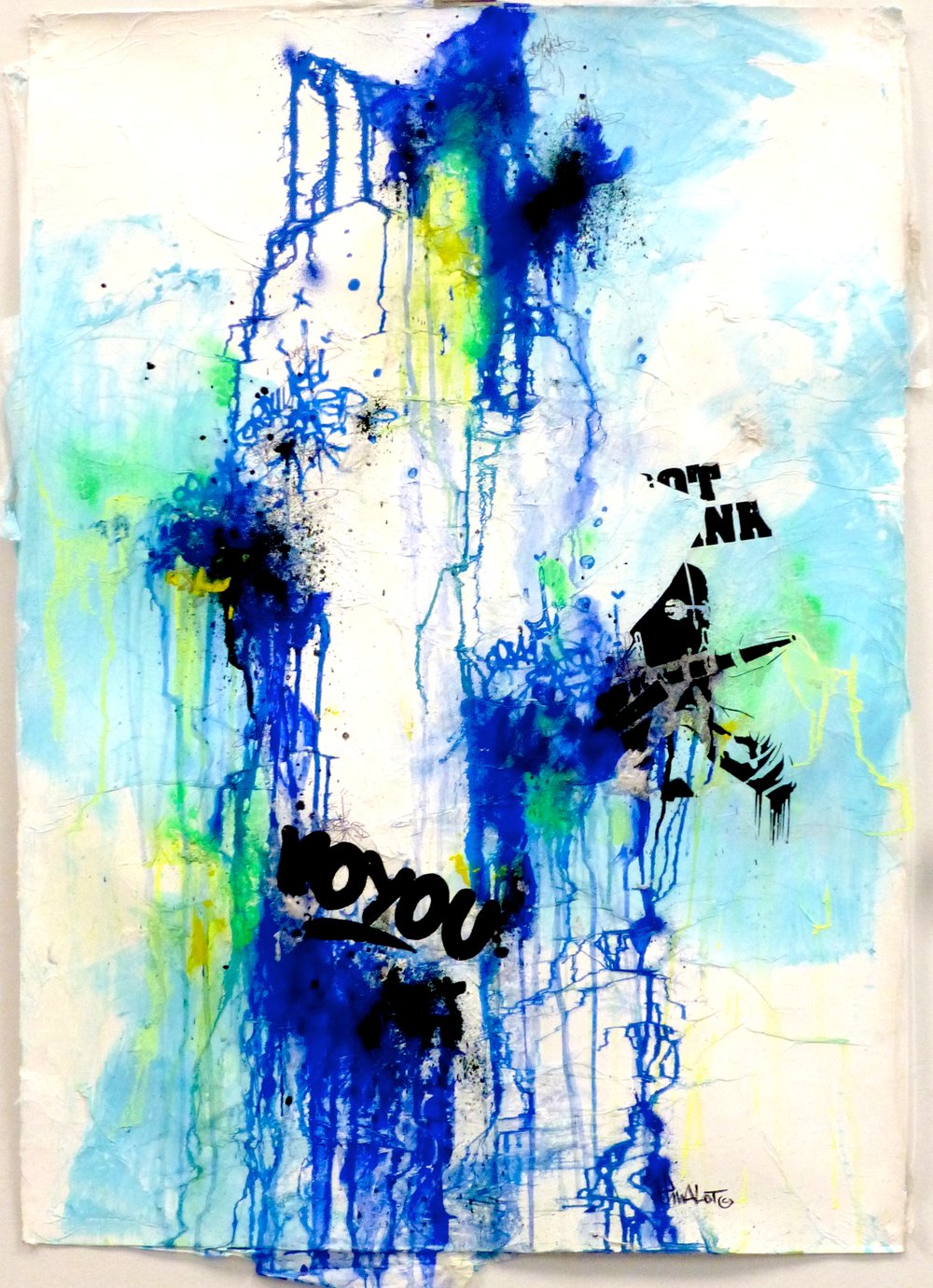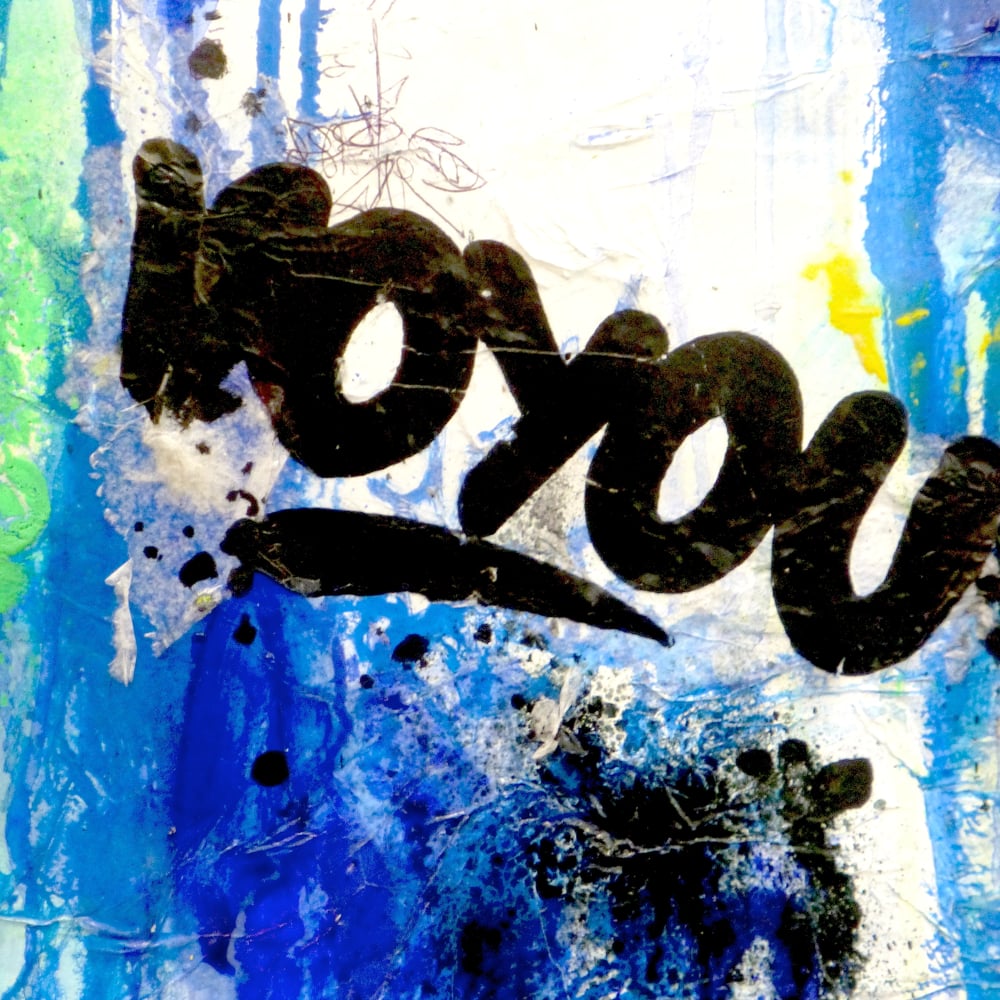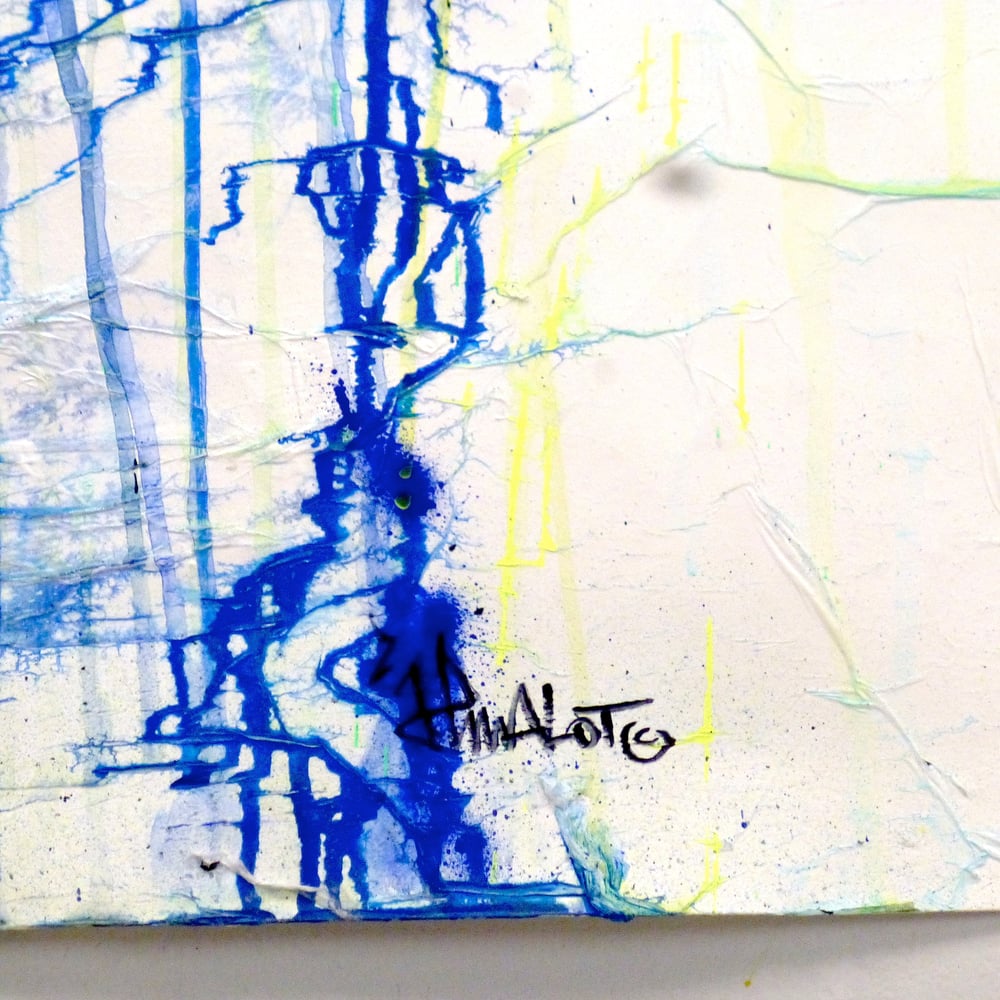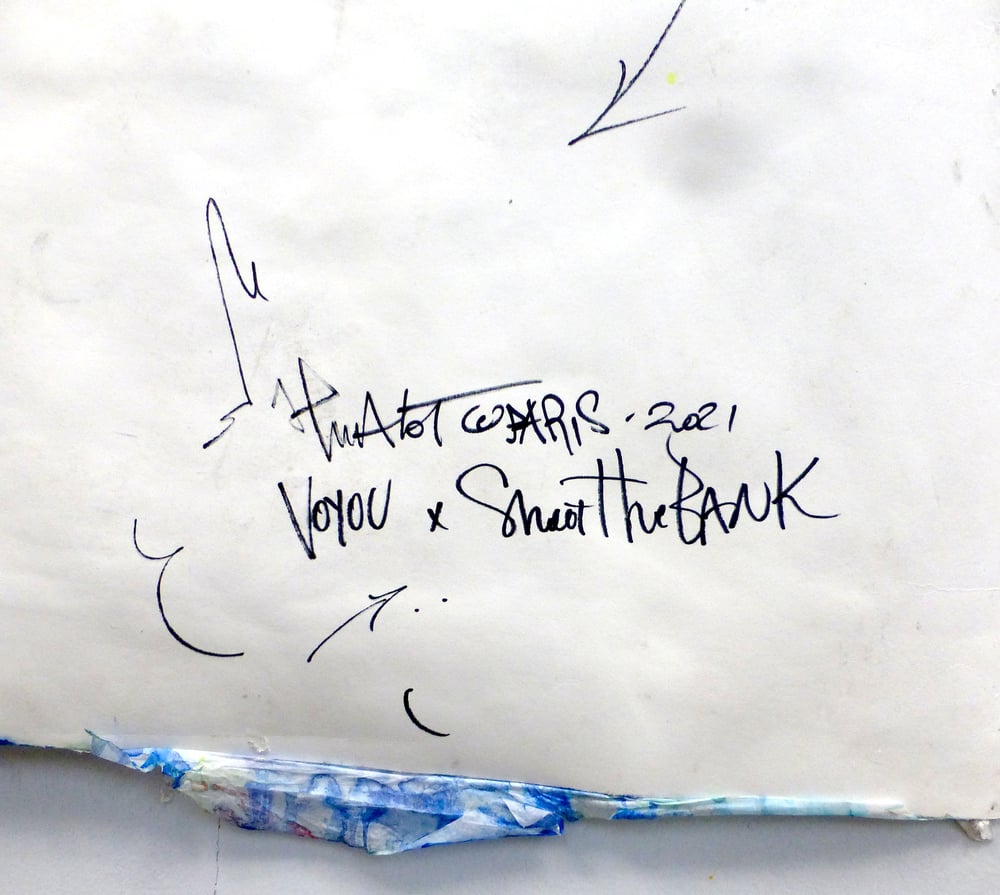 Composition sur fond abstrait et coloré mêlant tags et graffitis en plus de sérigraphies (Shoot The Bank et Voyou sur papiers de soie) collées sur peintures et encres diverses sur un papier d'art de format 105x75 cm aux bords frangés.
Oeuvre signée dans la composition ainsi qu'au dos. Vernis trois couche pour protection.
Livraison avec certificat d'authenticité signé par l'artiste et la galerie, remise en contre signature, assurance incluse et tracking numbers.