BITCOIN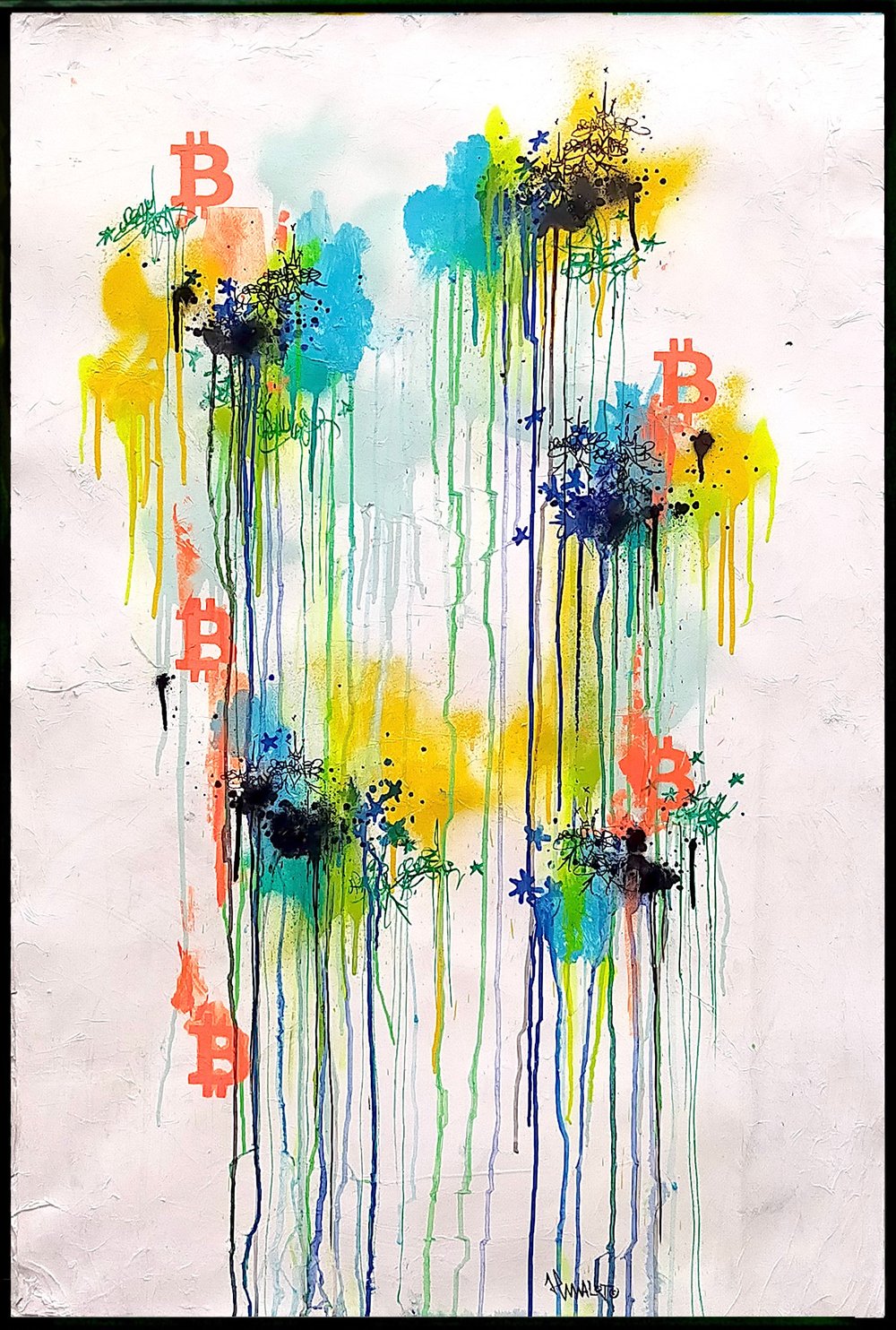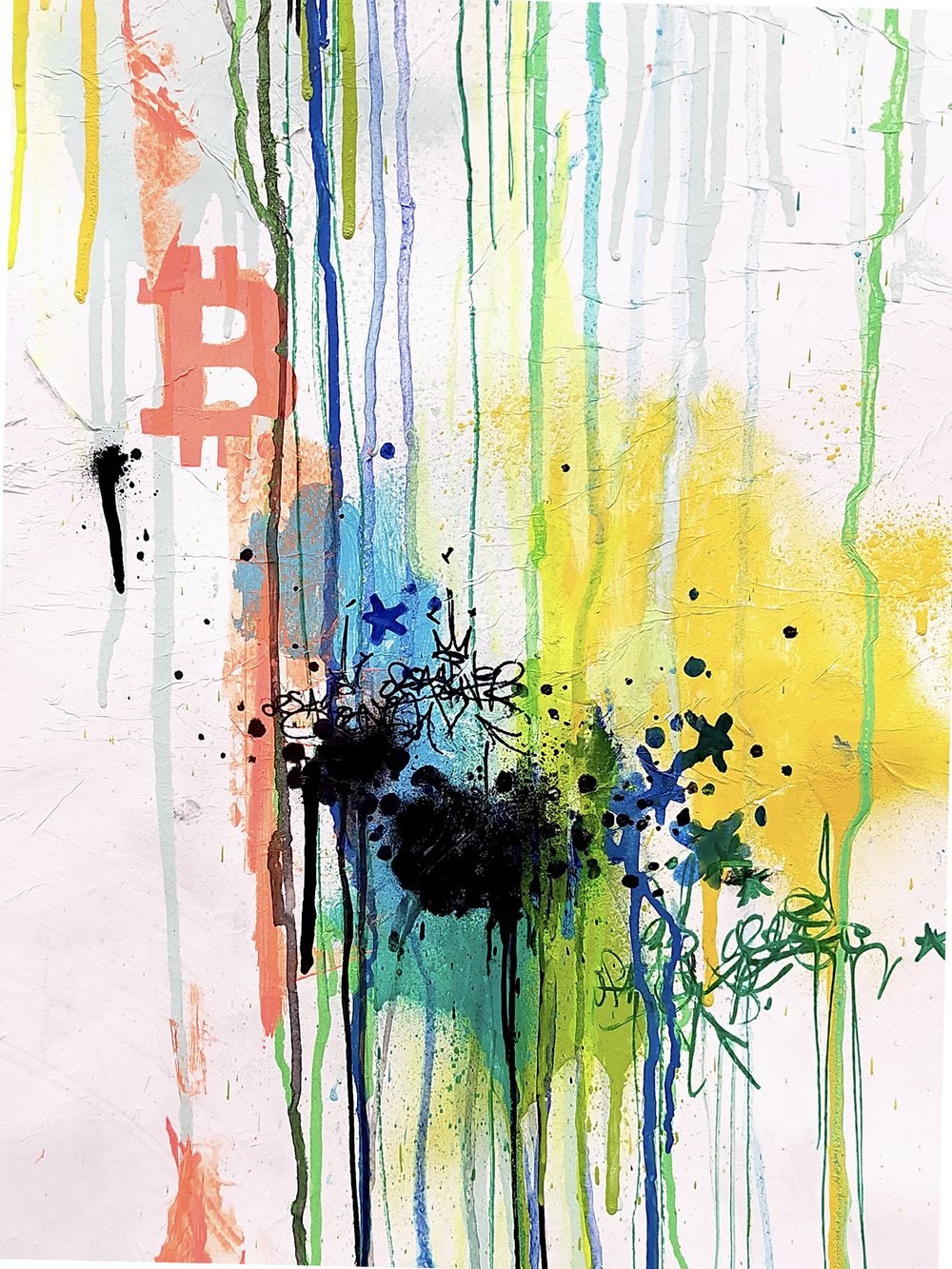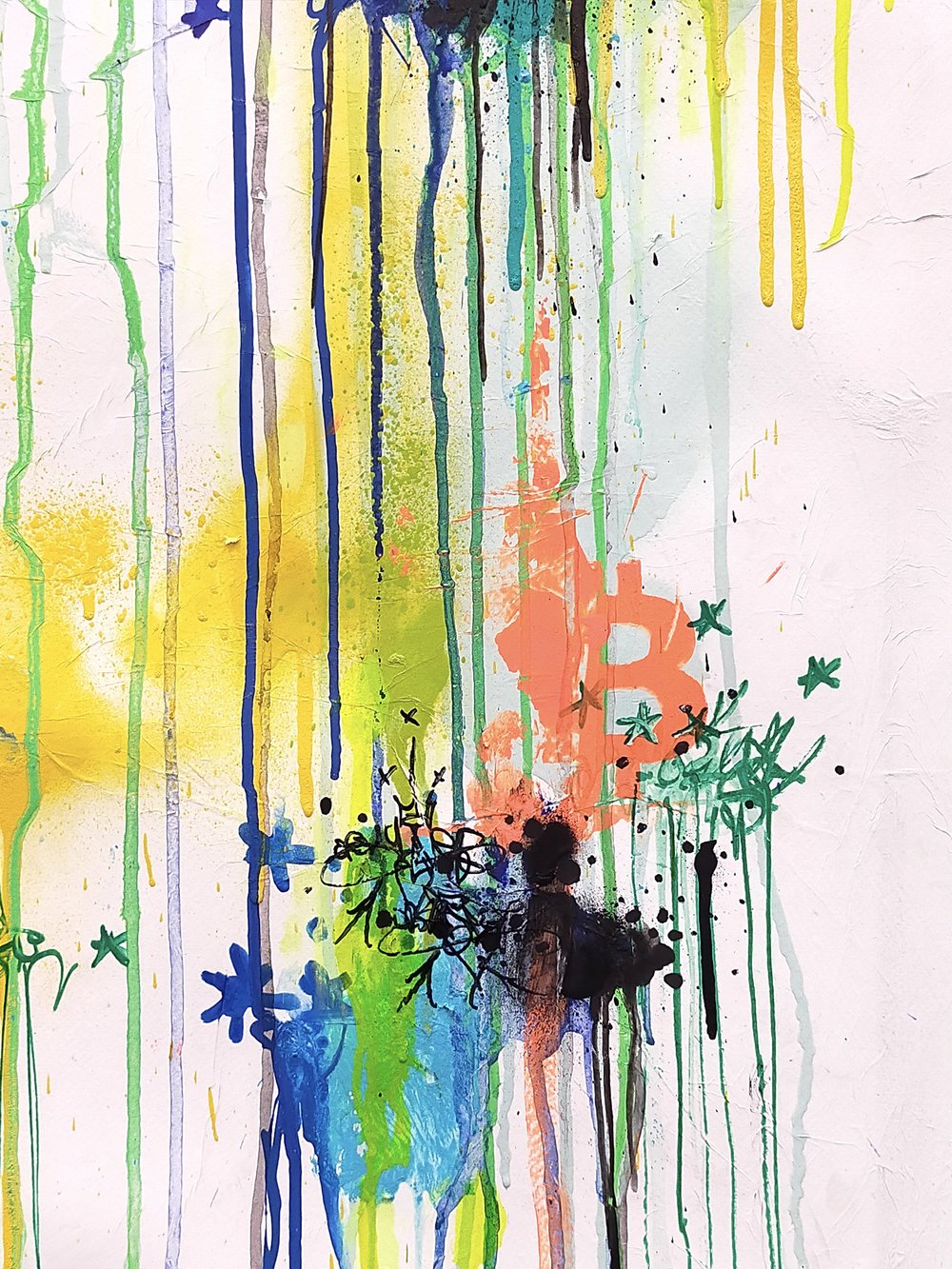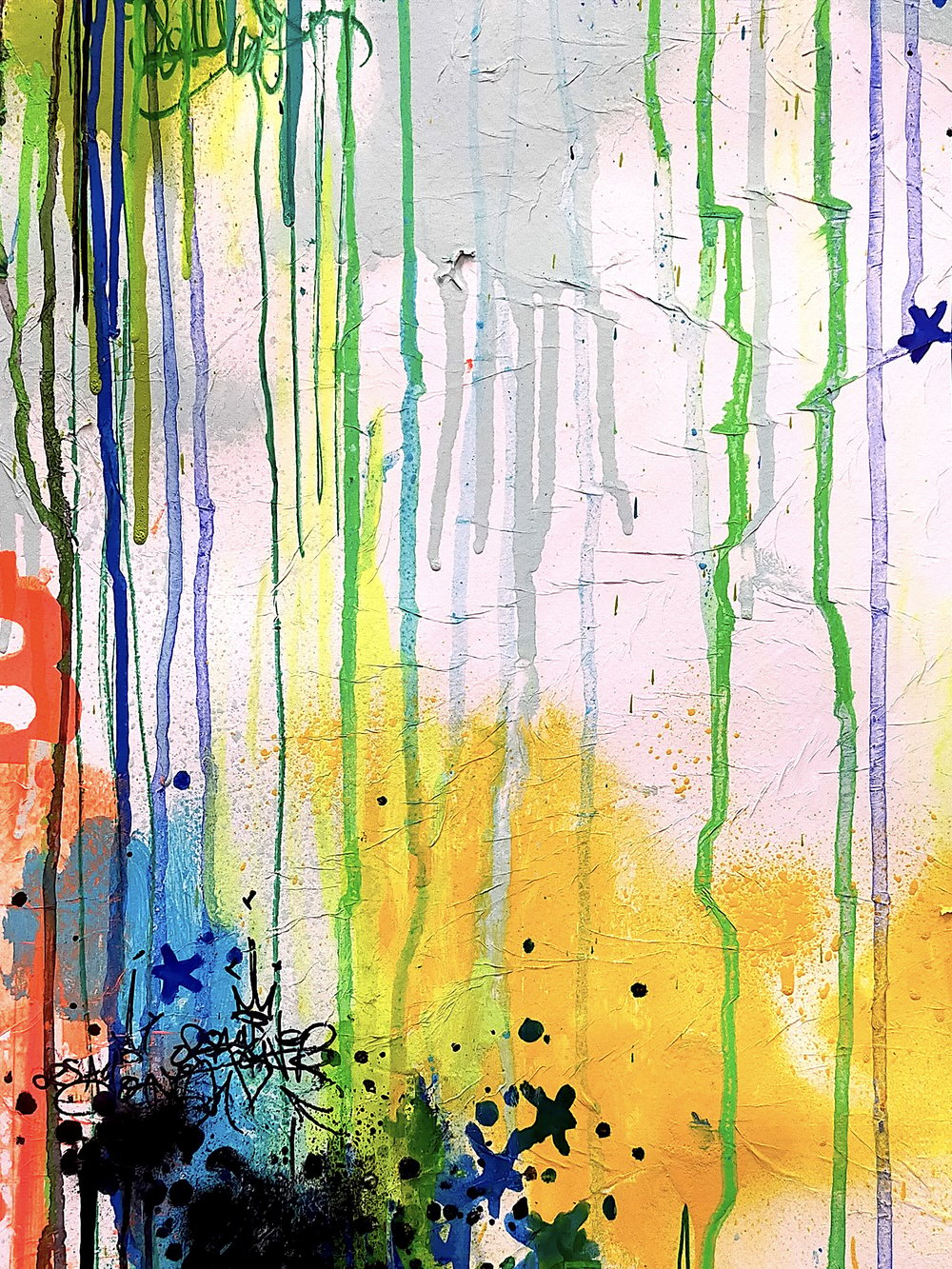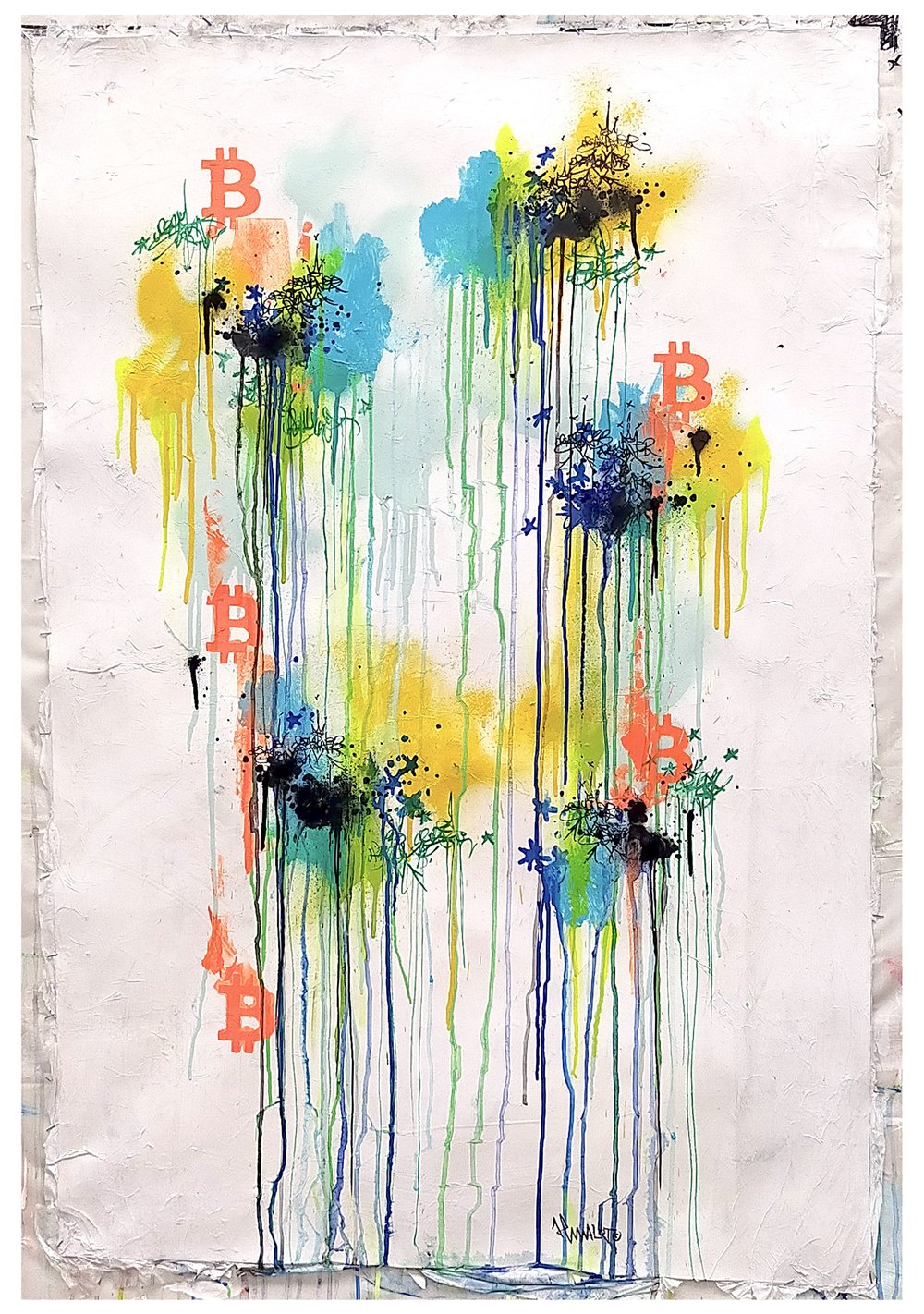 US//UK
A chic artwork with a very contemporary and minimalistic look.
Mixed media technique including tissue paper collage on a large fine art paper measuring 120x80 cm, with an acrylic-painted background applied with brushes, various inks, markers, Posca, and a hand-screenprinted 'Bitcoin' logo by the artist.
Signature within the composition along with the date, and signed on the back of the artwork.
Flat delivery for maximum protection, with tracking numbers, included insurance, certificate of authenticity, and delivery against signature.
FR//
Oeuvre chic à l'allures très contemporaine et minimale .
Technique mixte incluant collage de papier de soie sur grand papier d'art de format 120X80 cm avec fond peint à l'acrylique appliquée aux pinceaux, encres diverses, marqueurs, posca et sérigraphie logo 'Bitcoin' à la main par l'artiste.
Signature dans la composition ainsi que daté et signée au dos de l'oeuvre.
Livraison à plat pour protection maximale avec tracking numbers, assurance incluse, certificat d'hautenticité et remise contre signature.