SHOOT THE BANK 2022. On paper. Signed by artist.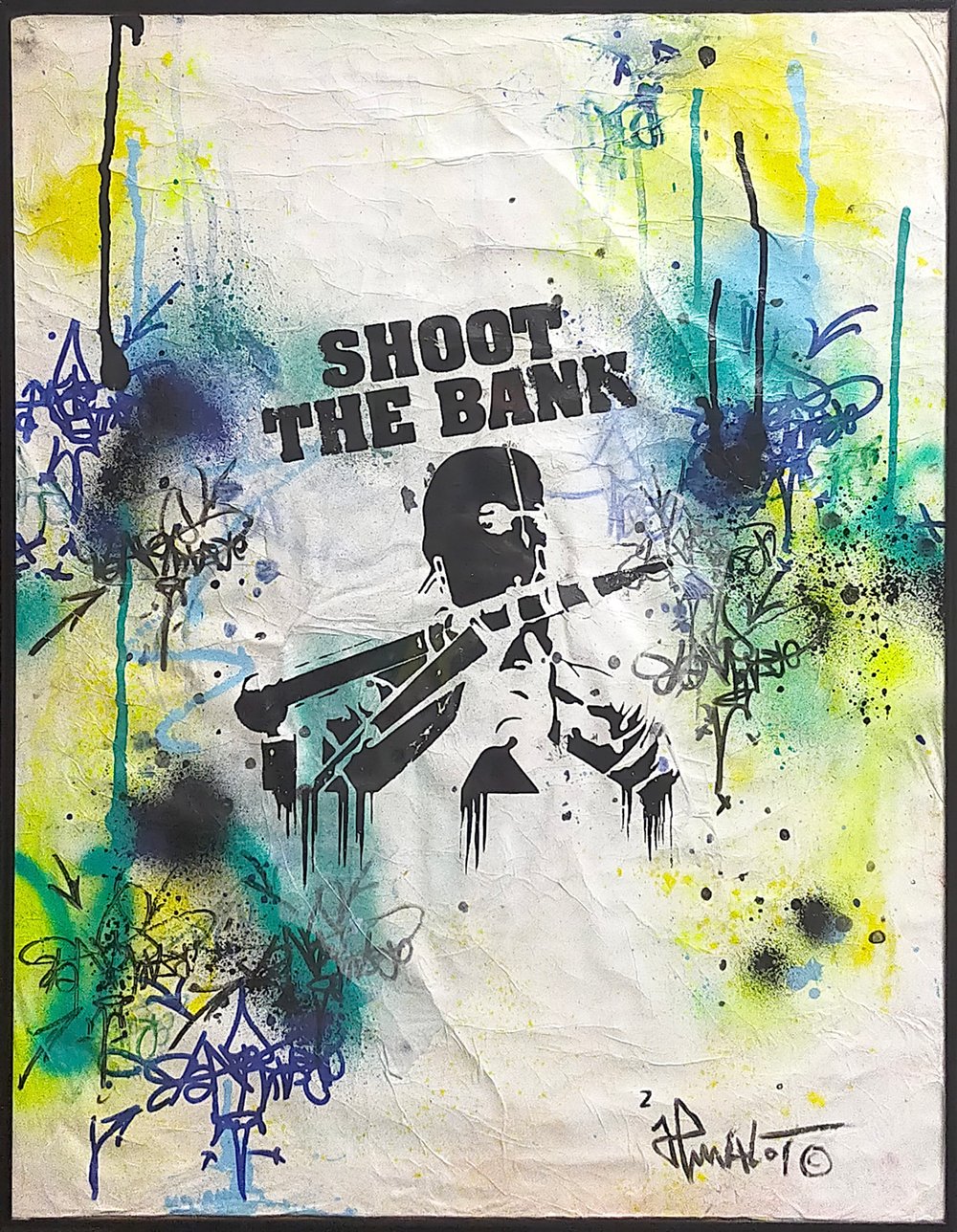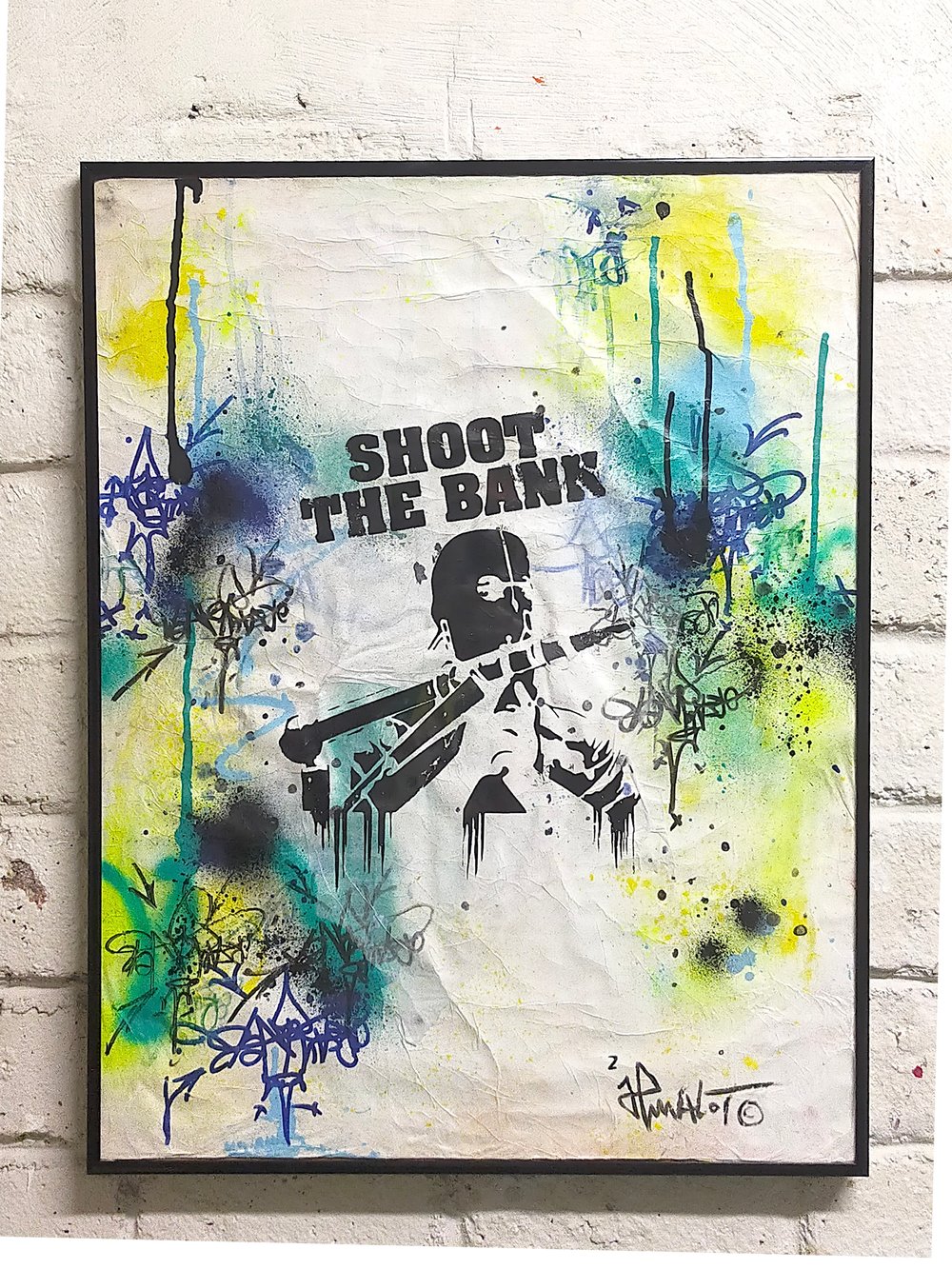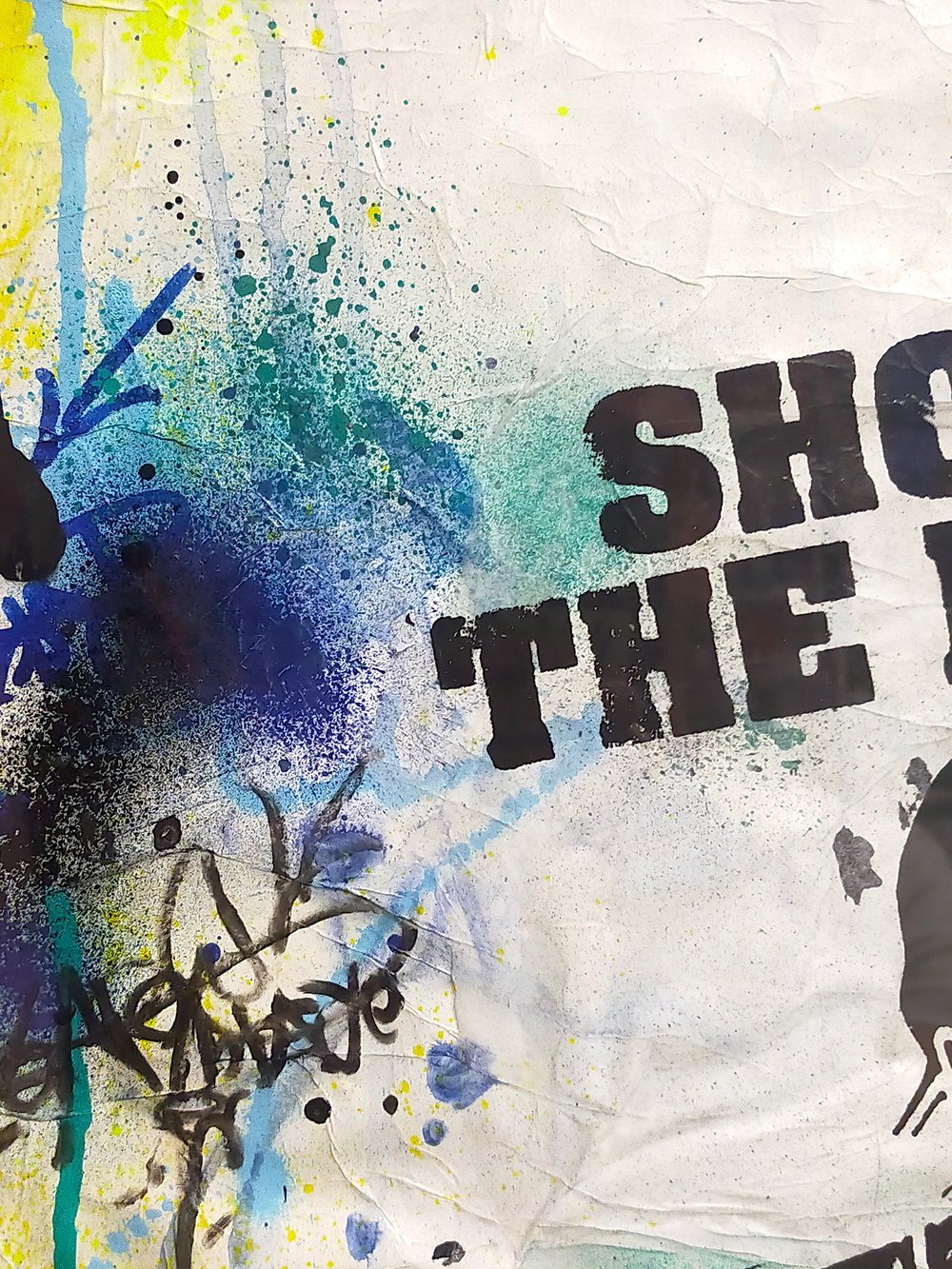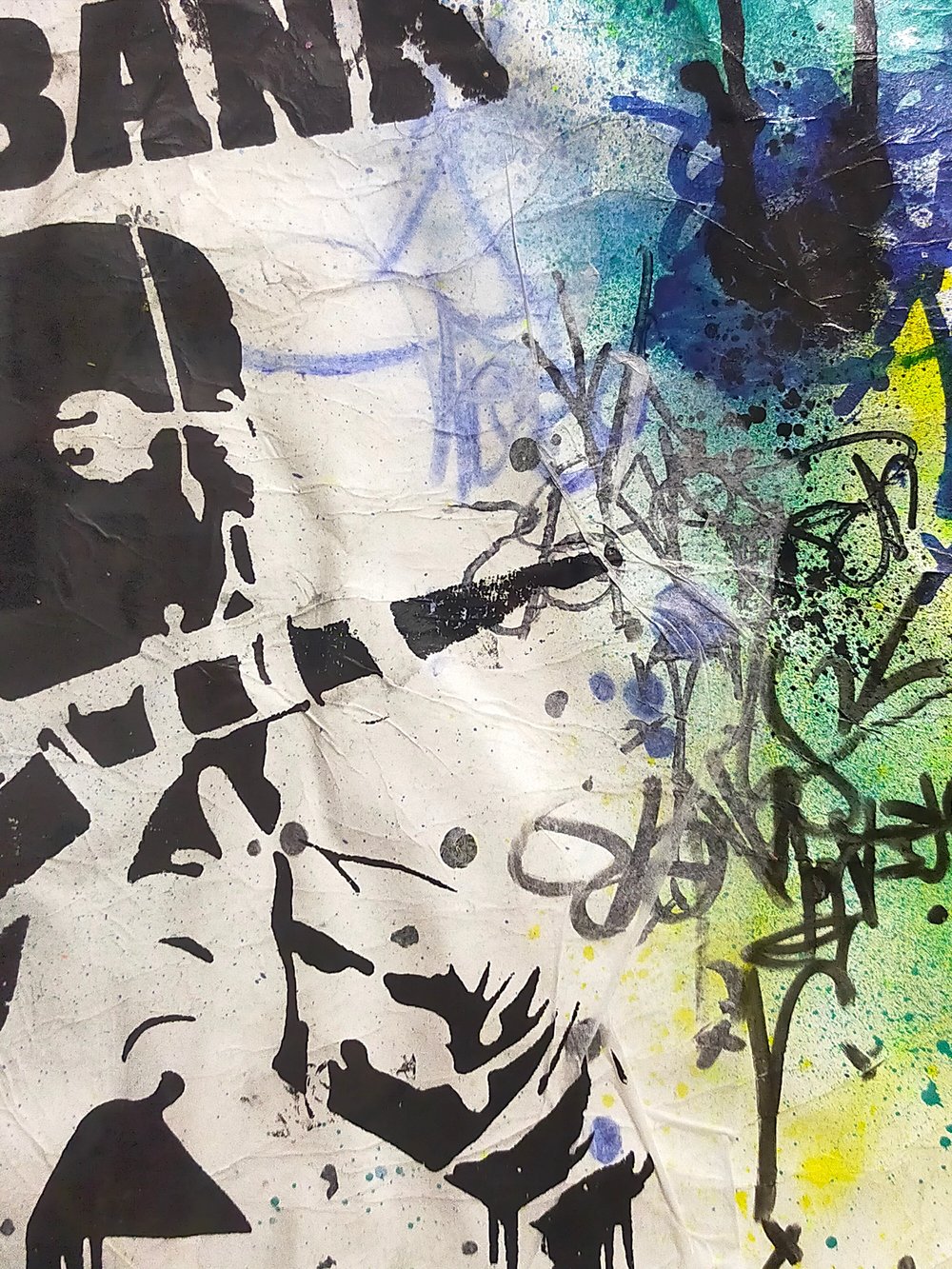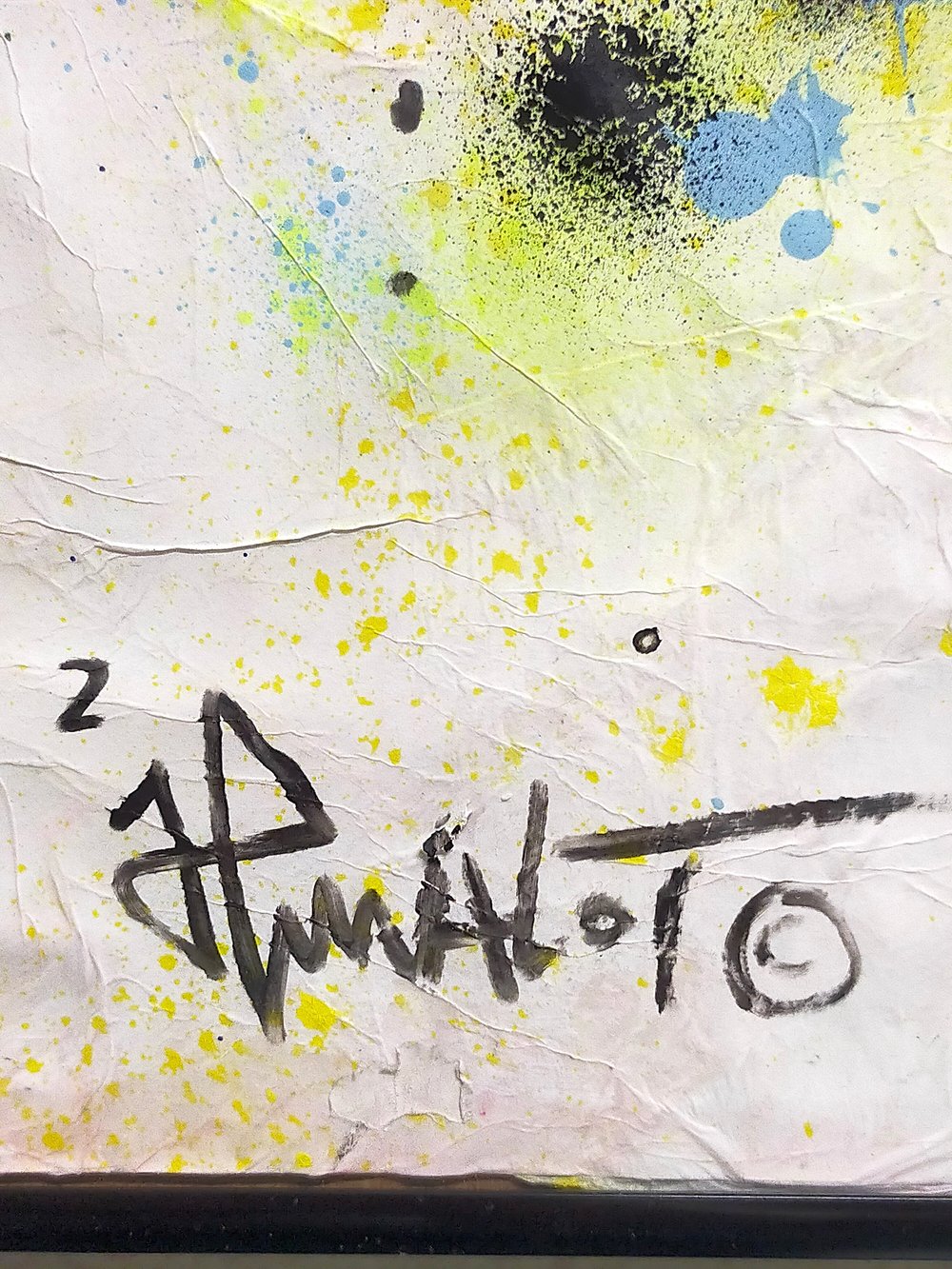 Artwork on fine art paper, measuring 65x50 cm.
Mixed media technique, including an original piece by the artist on tissue paper adhered to a background painted with acrylics, aerosols, and various inks.
Sent with a signed certificate, tracking numbers, insurance, and delivery against signature.