SHOOT THE BANK X Dot, Dot, Dot... ... ...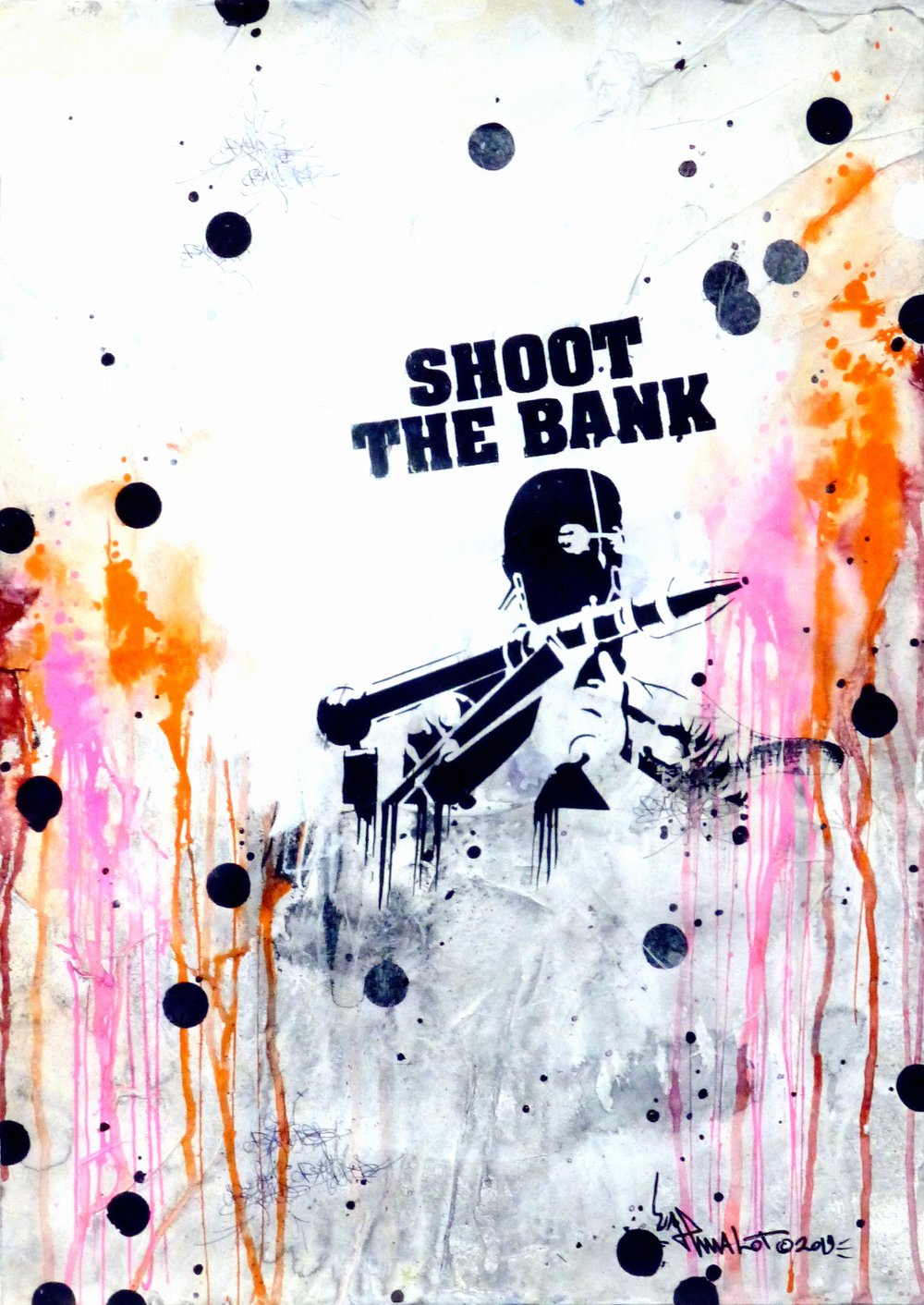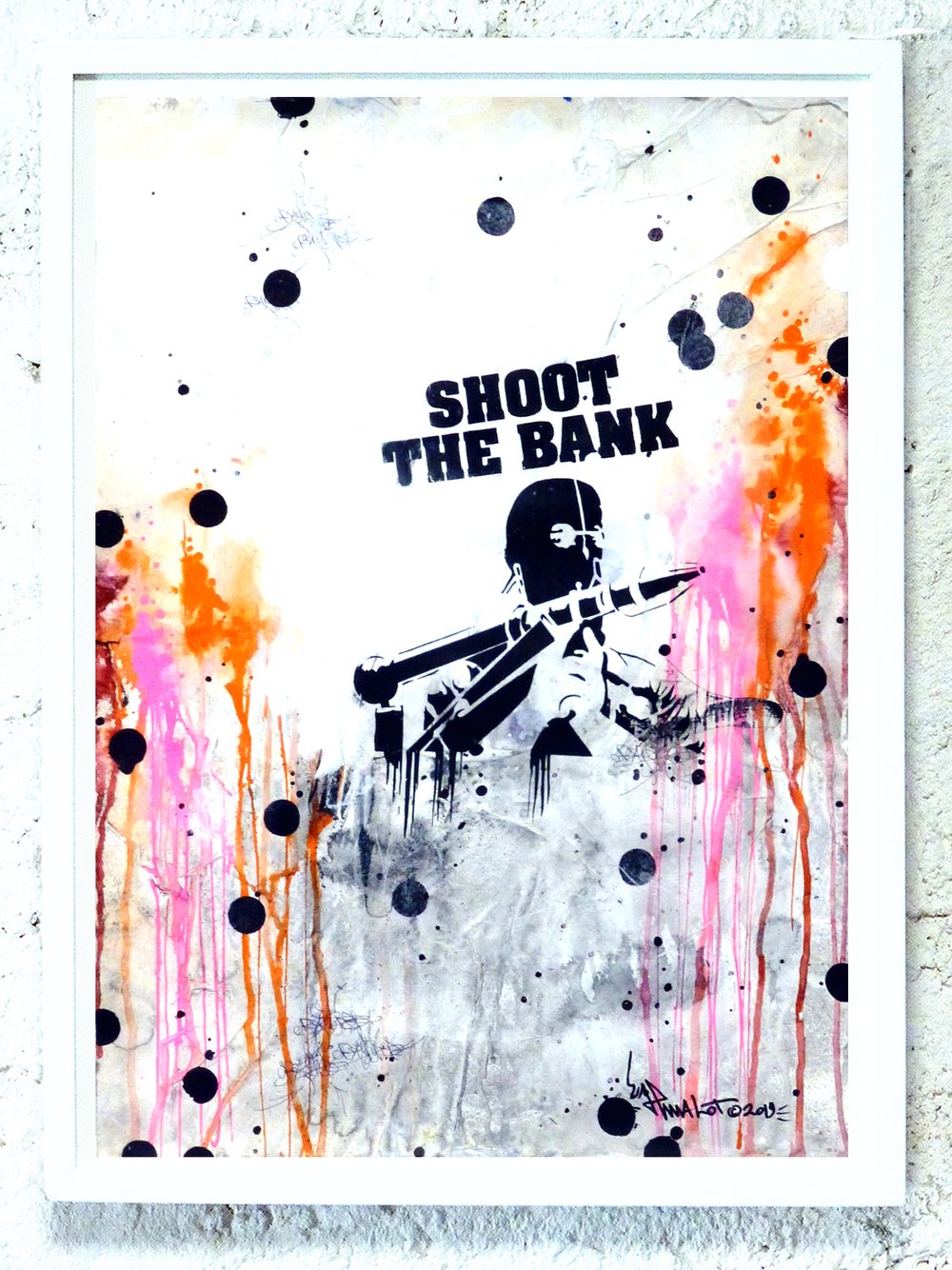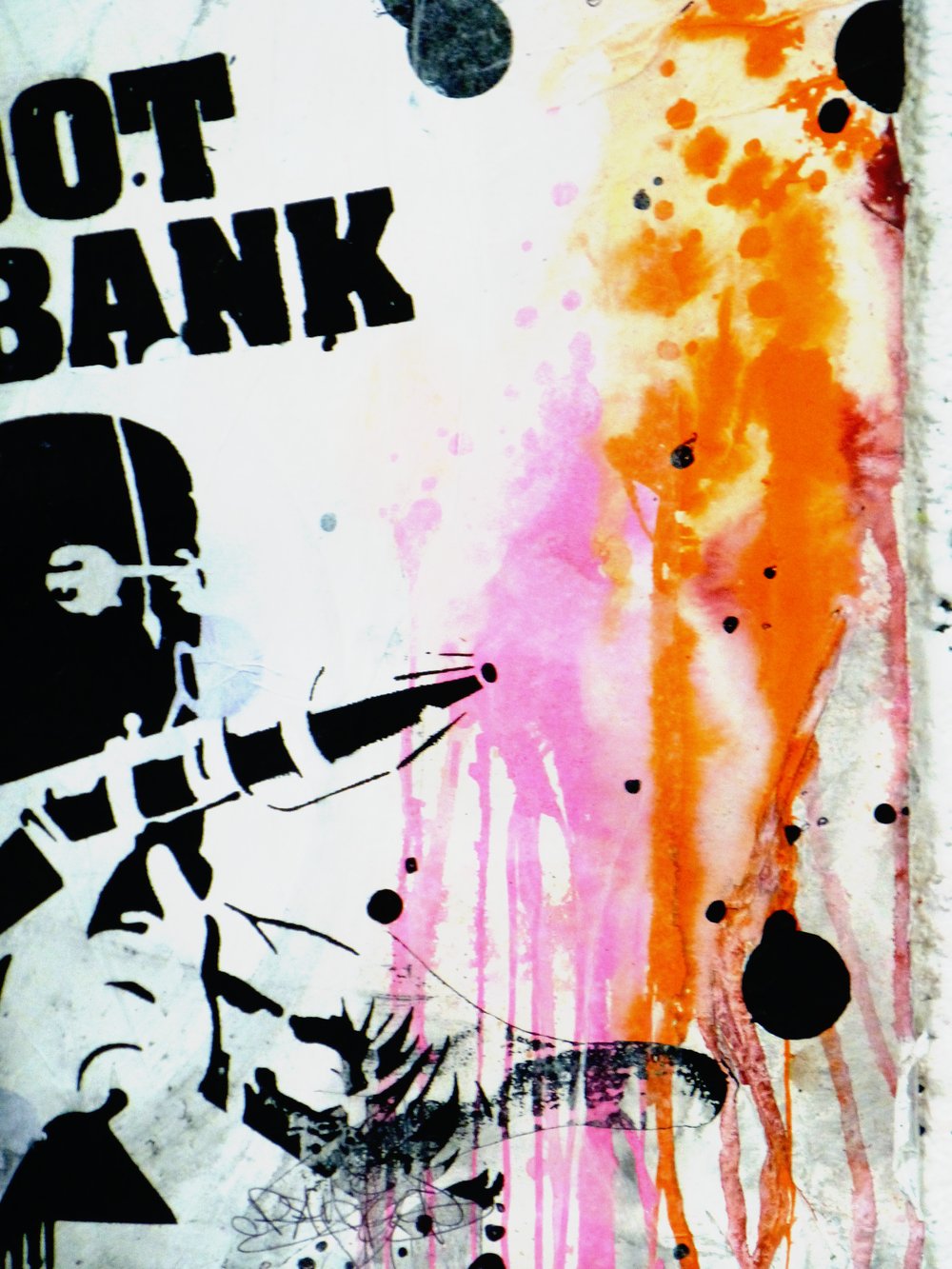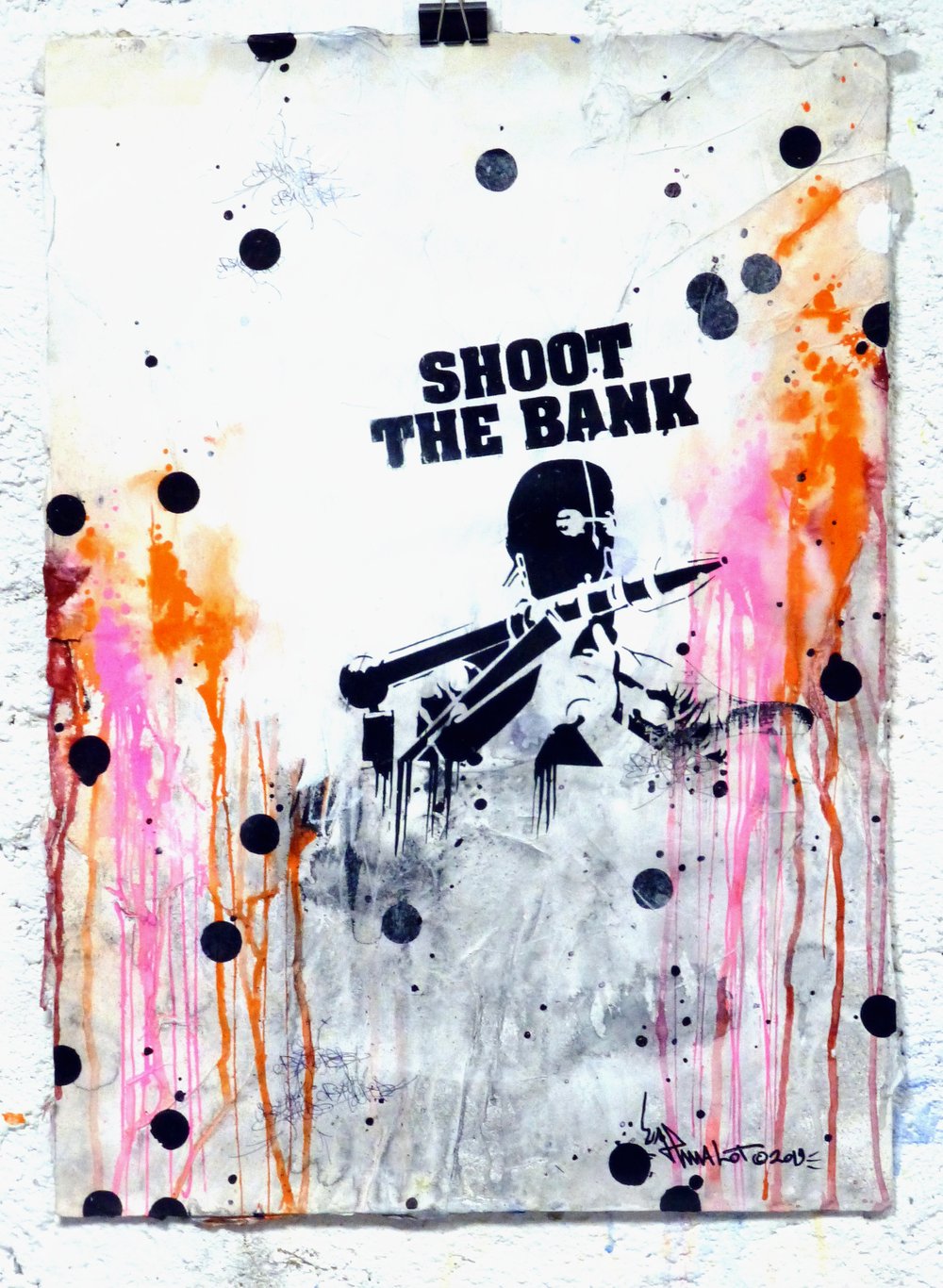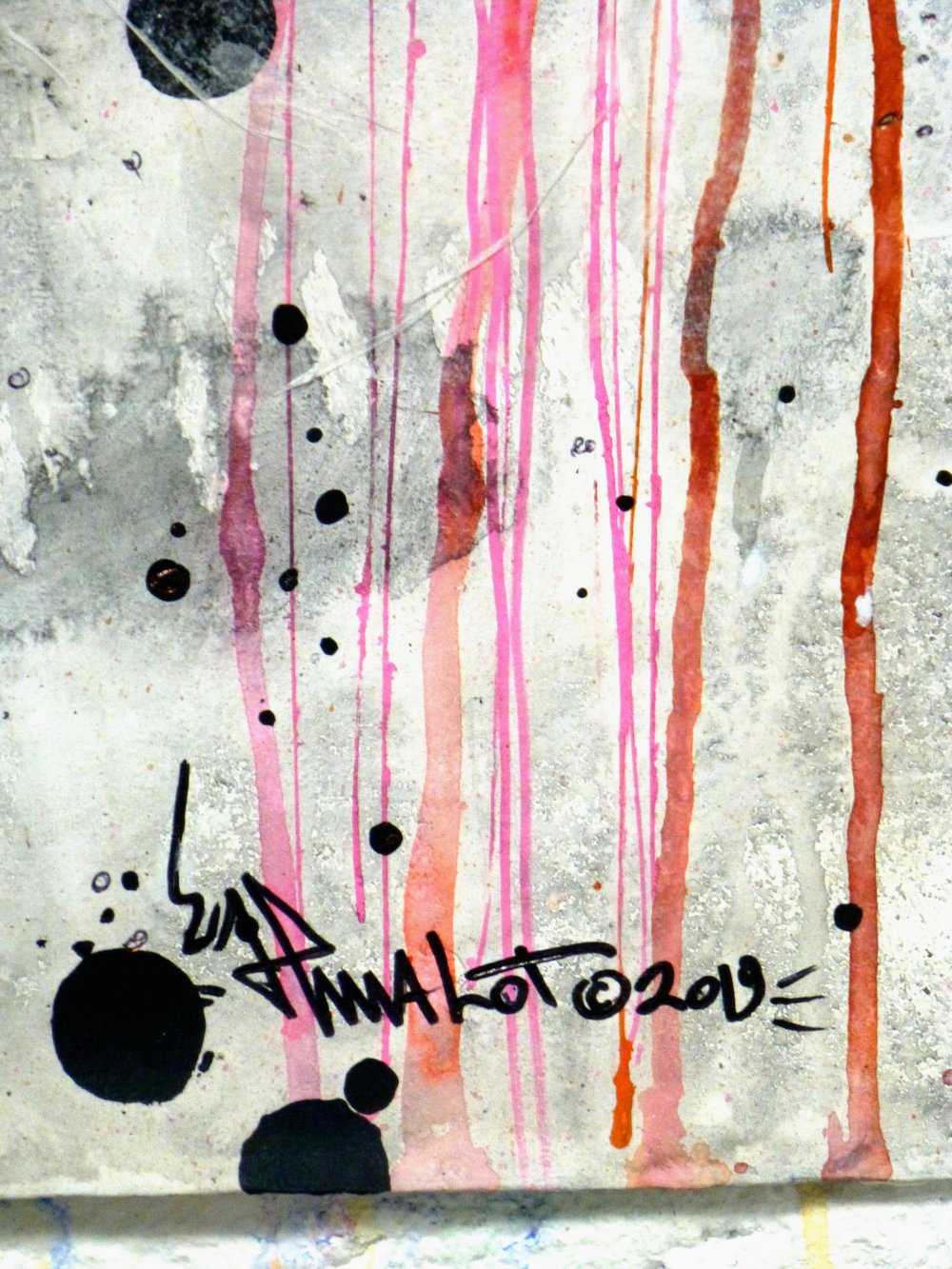 Oeuvre sur papier d'art de format 70x50 cm.
Technique mixte incluant une sérigraphie (Shoot The Bank) sur un papier de soie collé sur un fond réalisé à l'acrylique et encres diverses avec collage de différents papiers pour reliefs.
Oeuvre représentant bien le travail de l'artiste entre son visuel Shoot The Bank et ses points multiples de façons quasi aléatoires dans les rues.
Livré avec certificat d'authenticité signé par l'artiste et la galerie.
Livraison en tube dans une boite carrée aux normes européennes, remise contre signature, tracking numbers et assurance incluse.