SHOOT THE BANK ON FINANCIAL TIME (ARROWS 2013)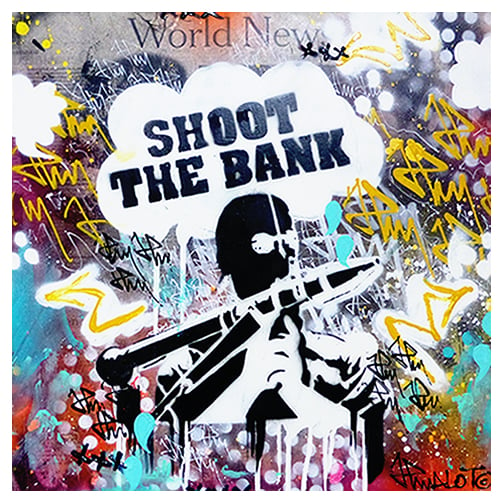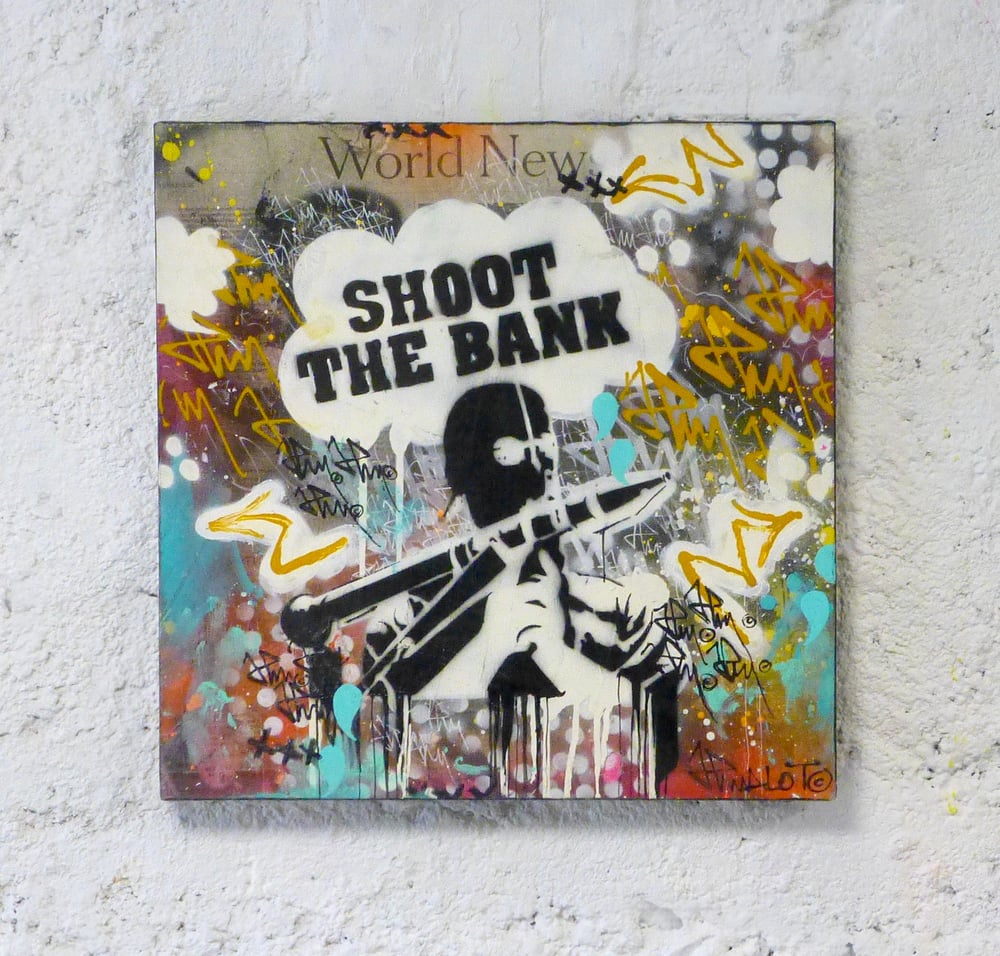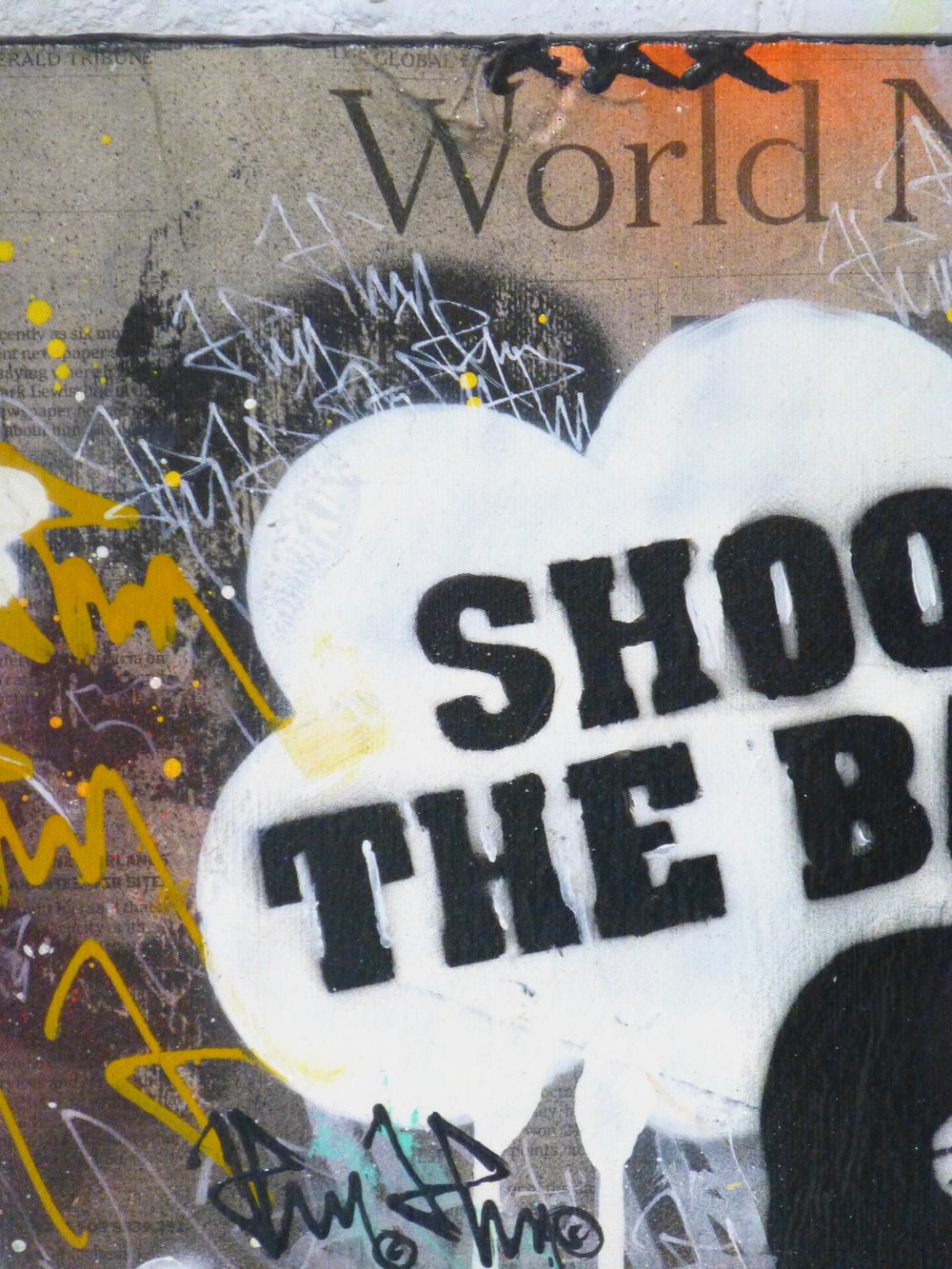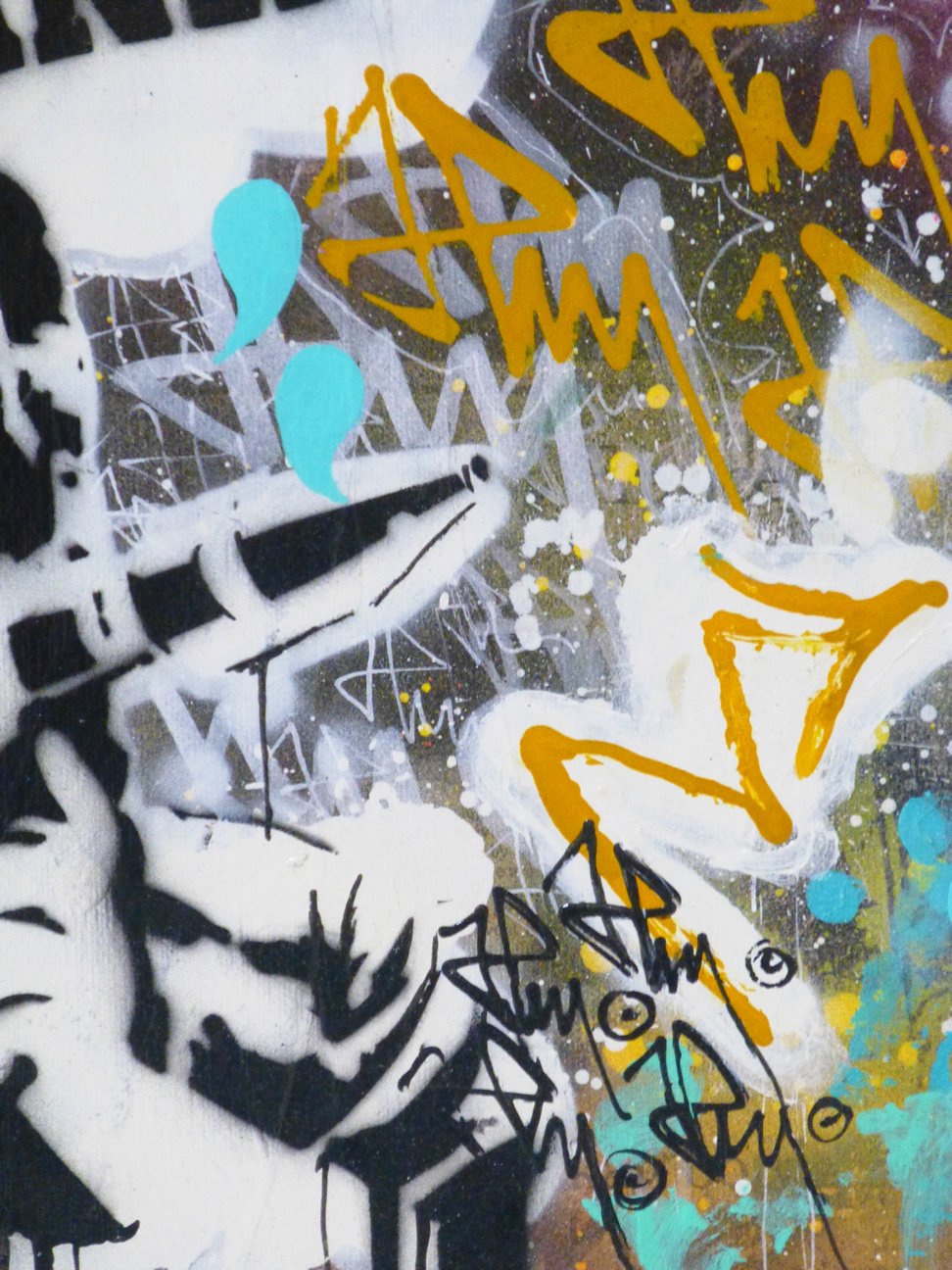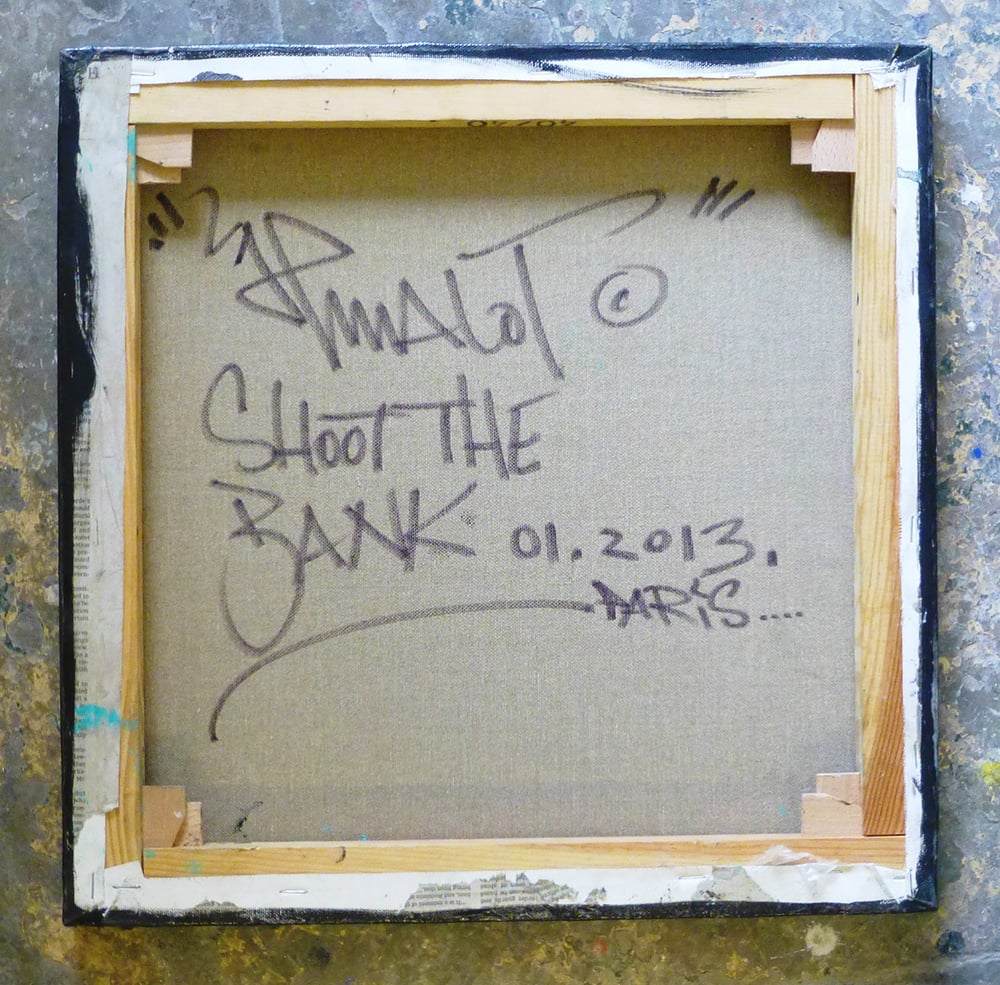 Oeuvre unique et originale Shoot The Bank de JP Malot. 2013.
Toile montée sur châssis de format 40x40 cm.
Techniques mixtes avec pochoirs, aérosols, acryliques, marqueurs, poscas, collage type Financial Time et d'une triple couches de vernis.
Plus d'infos sur l'oeuvre: http://shootthebank.com
Certificat d'authenticité (COA include) signé par l'artiste.
Livré entre deux planches de bois, avec emballage supplémentaire pour protection, tracking numbers et assurance incluse par Colissimo 48 heures.
info: [email protected]